Twitch Launches Apple TV App As Public Beta
Twitch is coming to Apple TV now.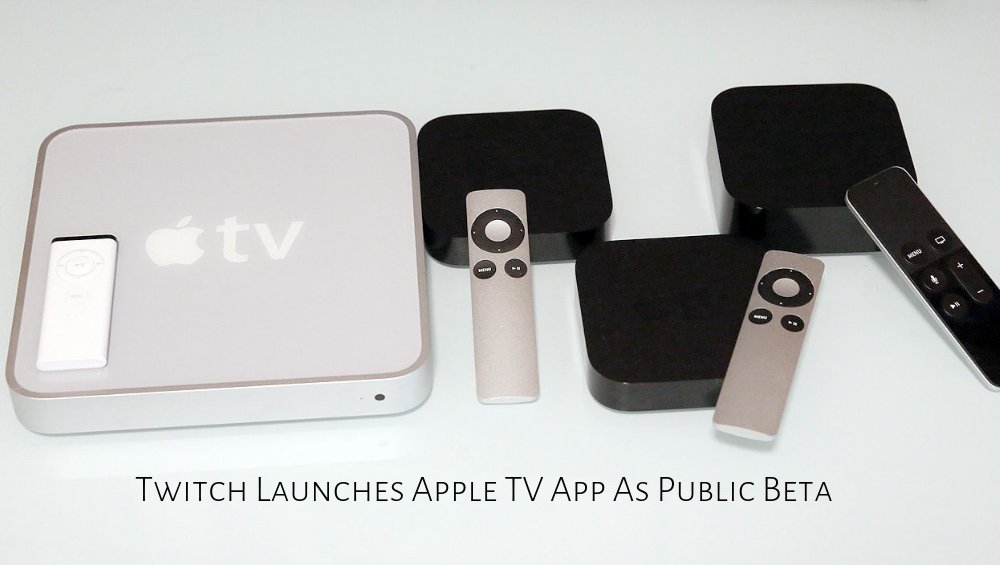 Amazon confirmed that Twitch is coming to Apple TV now. Twitch apps are easily available for smartphones, console applications and a lot of media platforms. However, Apple TV owners did not get facilitate. They had to revert to third party applications. For ease of Apple users, Twitch launched the public beta version of Apple TV app via Apple's TestFlight program. This will let users tune into your favorite live streamers from tv0S-based gadgets. Further, this layout will look alike any of the Twitch apps. It is not that bad. The live channel previews will be identical. Moreover, users' followed channels, on-screen chat, the recommendation for popular games and broadcasters will be the same as well.
A user can also navigate to the Browse tab to know about famous games. Once a user picks up a game, the user is able to view popular recorded, popular clips and live channels.
Moreover, a user will need TestFligt application on Apple TV and iOS devices. They are required to accept the open invitation (Getting linked with each other). This is the beta version. There can be errors and bugs while streaming. Twitch did not reveal that when it will release the final version. It will be a piece of good news for anyone who loves binge-watching.
How to Install Apple TV
Install a Beta tvOS App from a Public Link Invitation
Install TestFlight on an iOS device and Apple TV where you can sign in to the same App Store account.
Tap the public link on your iOS device.
Tap Accept for the app you want to test.
Open TestFlight on Apple TV. You must be signed in to the same App Store account you used on your iOS device.
Install the app you want to test. (9to5Mac)