UC Browser: The Ultimate Choice to Experience Speed
There are hundreds of thousands of mobile apps available for your smartphone surprisingly and many of them are free. When it comes to selecting the best mobile browser, user always prefers a browser over different aspects. These days Opening up an internet browser only requires muscle memory; we click on the familiar icon and browse away. Mobile browser selection is increasingly becoming crucial as it enables you to browse the internet and access websites quickly. These mobile app browsers translate websites, allow you to read text, view images and play videos online. These services primarily focus on accessing the internet, and fortunately now in Pakistan we have the Next Generation Mobile Networks that includes 2G, 3G, 4G and LTE. These NGMNs provide much faster mobile browsing experience and faster downloading speed on your mobile.
Even if you are using one of these next generation mobile networks on your phone you would require a fast mobile browser to experience the real speed. Even if you have a browser in you smartphone that you use by default, it may be time to find one that is faster and more secure. All browsers have the ability to access your favorite sites and bookmarks, but not all are created equal. Considering the number of options you have now while choosing the best browser from Apple App Store or Google Play Store; to make this selection job easier for you we have reviewed one of the most fast mobile browsers on all platforms.
In this article we will be reviewing and testing the UC mobile browser's downloading speed which is considered as the number one mobile browser in Pakistan with most 26.3% market share.
UC Browser has been around for a while and has already garnered millions of downloads. It's competitive in all the right places and carries a lot of features. Version 6.0 is out now and we're going to review the whole app, including the new features, to show you why this browser may be a good replacement for you. If you'd rather watch than read, the video is at the bottom.
Test methodology
Using smartphones, we carried out both 3G, 4G-LTE mobile broadband speed test on UC Browser. The test compared the performance UC Browser on 4G and 3G services overall and highlighted comparison between other renowned mobile browsers across four two measures:
Download speed – the speed it takes to download data from the web.
Web Browsing – the speed it takes to open a website
Latency
In making browser choices, it is critical for consumers to assess what their priorities are. For example, faster download and Web Browsing speed are important when accessing high volumes of data from a small number of sites.
UC Browser the need of users and therefore utilizes the best technology and mechanism to offer best performance.
Download speed
The average mobile broadband download speed on 4G- LTE in Pakistan is more than twice as fast as 3G across all the networks.
The research found that performance of U Browser varied by operator. UC Browser offers three times faster speed comparing other mobile browsers over 4G-LTE with more than  425 kbit/s to 760 Kbit/s downloading speed.
UC browser delivered the fastest average 3G download speeds – at 452kbit/s.
Average 2G, 3G and 4G/LTE and 3G download speeds in Pakistan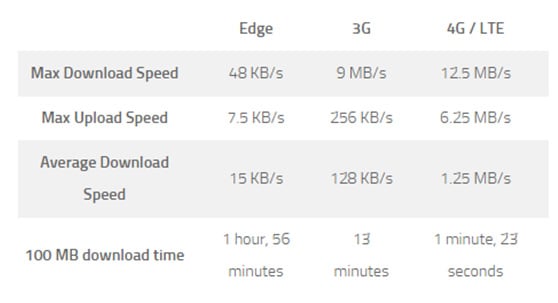 Average 4G and 3G Download & upload speed by network in Pakistan

Average UC Browser Download speed on 3G and 4G/LTE
Web browsing
On UC Browser it takes less than a second for a basic web page to load on a smartphone using a 4G mobile connection (0.78 seconds on average across all networks). This compares to 1.06 seconds on average across all networks using a 3G mobile connection.
UC Browser offers the fastest web-browsing experience both on 4G (0.62 seconds on average to load a web page) and on 3G connections (0.93 seconds on average to load a web page).
Latency
Lower latency will give a customer better responsiveness and reduced delays – important for web browsing. The results showed UC Browser had lower latency and are more responsive than other browsers.
Final Verdict:
Overall, the UC Browser app is powerful, fast, and loads pages quickly on all platforms
UC Browser is available as a free download for Android, iPhone, iPad and other platforms.
PTA Taxes Portal
Find PTA Taxes on All Phones on a Single Page using the PhoneWorld PTA Taxes Portal
Explore Now