Viber Brings Dark Mode on Android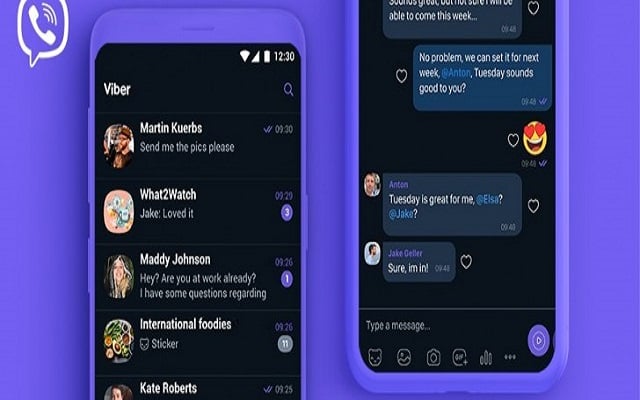 After Facebook, Viber is also rolling out dark mode on Android. We have seen in recent past the dark themes have been popping up in so many apps. In the last month, Google has also rolled out dark mode to several apps. As so many apps have introduced the dark mode then how Viber can be left behind in the competition and this is the reason that Viber brings dark mode on Android.
Viber Brings Dark Mode on Android
The dark mode theme is now getting a highly demanded feature for Android users. That's why many big tech companies are trying to introduce the dark theme in their apps. Android Q is also working on a system-wide dark theme that would definitely work great.
The benefit of the dark theme is that it can save battery life and don't put stress on your eyes, that's why people are now more comfortable with dark themes on the Android.
Most people use their phone when they go to bed and start browsing Facebook, Twitter or Instagram. Well, it will not be good for your eyes if the phone screen is too bright, especially in the dark.  In this case, the dark mode helps you out in this regard.