Warid Joins White Ribbon Campaign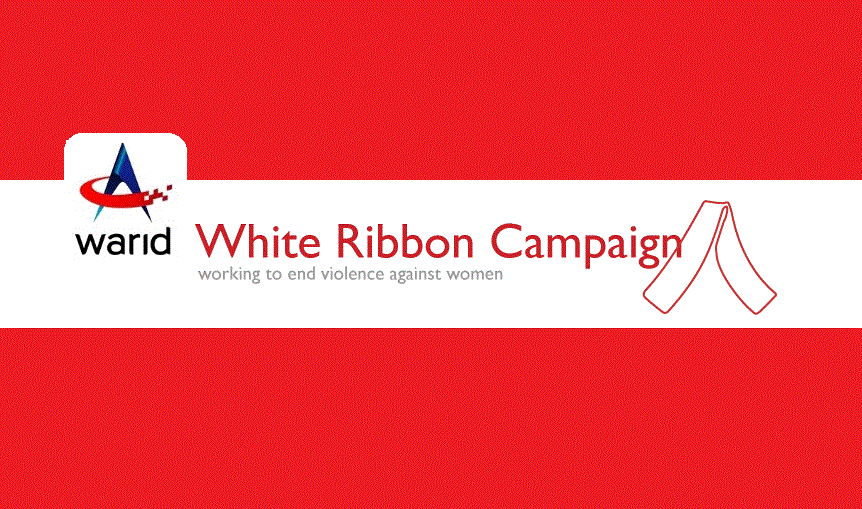 Warid Joins White Ribbon Campaign
Warid Telecom joined hands with White Ribbon Campaign (WRCP) to spreading the message to end violence against women and girls. The company sent an awareness SMS to its subscribers and spread the message on its social mediums and the company website.
The White Ribbon Day against gender inequalities is an international campaign initiated by White Ribbon Campaign in Pakistan. It starts from November 25- International Day against Violence against Women- and ends on December 10- International Human Rights Day- to symbolically link violence against women and human rights and to emphasise that biases of all sorts are a violation of human rights.
According to Press Release
[pull_quote_center]Men and boys in their various roles as individuals, community members, leaders, educators, fathers, and family members have a responsibility and important role to play in promoting gender equality and ending violence against women and girls[/pull_quote_center]
Warid aims to end violence against women and takes the responsibility to help WRCP protecting women rights in all its forms.
While appreciating the continuous support by Warid Telecom, CEO of WRCP Mr. Omer Aftab said that
[pull_quote_center]The involvement of Warid, its employees and their overall contribution and support helped spreading the message at a wider level.[/pull_quote_center]
PTA Taxes Portal
Find PTA Taxes on All Phones on a Single Page using the PhoneWorld PTA Taxes Portal
Explore Now