Warid Launches LTE Services in Pakistan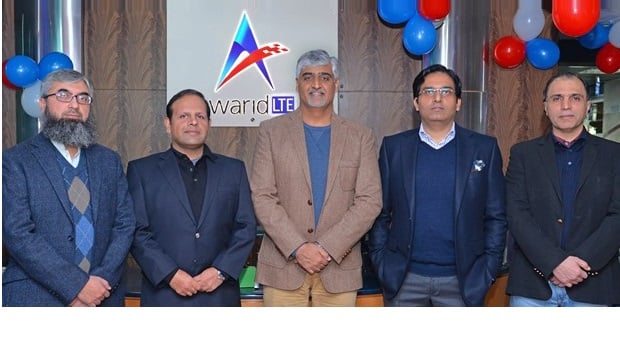 Warid Launches LTE Services in Pakistan
Warid Telecom, Pakistan's most trusted and innovative mobile service provider announces the official launch of LTE services in Pakistan. Starting from 26th December, 2014, Warid customers will be able to enjoy 7 days of free customer trials of LTE services in Lahore, Islamabad, Rawalpindi, Karachi, Faisalabad and Gujranwala.
Warid has always taken great pride on putting its consumers first; to this end, the company has always focused on introducing innovative and creative services to its customers. The company's focus on exceptional services has brought it great acclaim for amazing customer care, exceptional network quality, transparency, and innovation in products and services. With the introduction of 4G LTE services in Pakistan, Warid has maintained its position as the leading innovator by launching LTE technology in the country. This makes Warid Telecom Pakistan's first operator to transform from 2G to LTE technology.
To ensure that the company continues to offer its users the most advanced technologies, Warid is investing around US$500 million over the next five years to expand its network across the country. Warid has a reputation for using only the very best of telecoms technologies; continuing in this tradition, Warid has selected Ericsson, the world leader in LTE/wireless broadband technology, as its sole technology partner for the rollout of its LTE network.
Mr. Muneer Farooqui, CEO Warid Telecom said:
[pull_quote_center]Over the years, Warid Telecom has developed a reputation for breaking new ground in Pakistan's mobile landscape. We have always remained at the forefront of innovation: our decision to transform directly from 2G to LTE technology is a reflection of this spirit of innovation. With this move, Warid becomes the first mobile operator in Pakistan to transform directly from 2G to LTE technology. Moving forward to 2015 and beyond, we will continue to invest in premium technologies and network infrastructure to ensure service excellence to our patrons who have always held us close to their hearts. I am confident that with the trust and loyalty by our customers, Warid Telecom will rise to stellar heights within this new telecoms paradigm.[/pull_quote_center]
CLICK HERE For Warid 4G LTE PostPaid & PrePaid Plans

Warid Telecom possesses Pakistan's largest postpaid customer base, as well as 'Glow by Warid' the country's leading cellular youth brand. Warid Telecom is also committed to giving back to society via its active Corporate Social Responsibility program.