WhatsApp iOS Adds Fingerprint Locks to Chat- Now No One Can read your Messages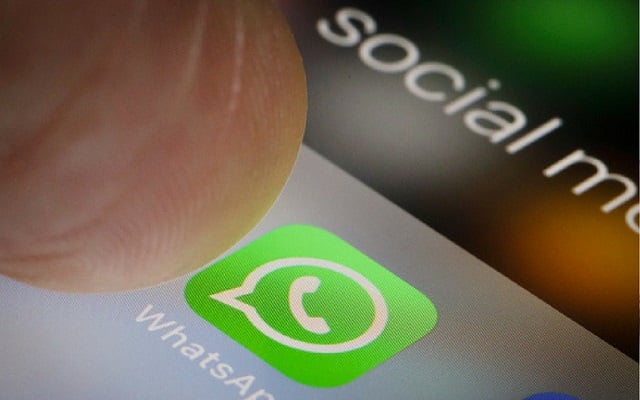 No one can deny that WhatsApp is the most widely used feature however it comes with a certain security issue that we come across on daily basis. After every day, we come across bugs and security issues harming the users using this social media channel. However, the tech giant never leaves its users unattended and rolls out fixes for every bug and Security lapses. A few days back, latest WhatsApp bug was spotted that picks up random messages in the reply section of WhatsApp chats. The reason is still unknown. It seems like WhatsApp iOS took this bug too seriously so launched a new authentication feature for all its beta users.
This authentication feature is one good feature from the pool of features, WhatsApp plans to roll out for beta users in the upcoming official beta program. The new unlock feature on WhatsApp will be available in 2.19.20.19 beta update published through WhatsApp TestFlight beta program. The new update basically adds fingerprint lock to the WhatsApp application on the iPhone.
WhatsApp iOS Rolls out Authentication Feature integrating Face ID and Touch ID to lock the app
It means that for a user having iPhone X or other flagship, FaceID unlock will work. However, for mid-range iPhone, TouchIS or passcode will work. In order to activate this feature, One should go to WhatsApp settings and choose to start the authentication feature for their devices. Moreover, even after starting this feature, users will still be able to reply to the messages directly from the lock screen notification and WhatsApp calls will also be answered accordingly.
To get WhatsApp Authentication feature, configure TouchID and FaceID unlock feature on the app. When the configuration is done, users will have to shut down the App and restart it again. When done, users will have to authenticate their identity to use WhatsApp.
When WhatsApp biometric security feature is enabled, the preview snapshot of the app will go empty and will not display anything. As right now this feature is only available to iOS users, so anyone who wants to preview new features like this should apply for the Testflight for WhatsApp. Due to huge demand, only a small number of beta testers are allowed at one time. Some people may quit the Testflight beta program, so one should keep an eye on this page.
Android users will definitely get this Authentication feature too but I guess it will take time.