WhatsApp Messenger VS WhatsApp Business: Differences & Similarities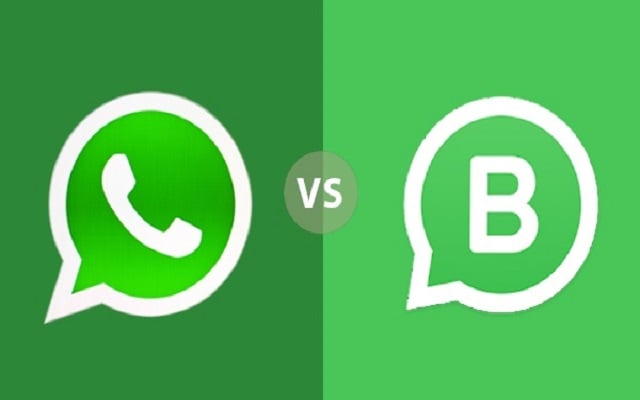 From many years, we were hearing about the launch of WhatsApp business. Finally, in 2018 we got the WhatsApp Business App which can be downloaded from Google Play Store. However many people are anxious about the Difference between WhatsApp Messenger and WhatsApp business app.  From some time I was wondering that what made WhatsApp launch business app so I started reading about it and decided to let our users know the basic difference in a blog WhatsApp Messenger VS WhatsApp Business.
WhatsApp Messenger VS WhatsApp Business
Well definitely if WhatsApp has launched WhatsApp business, it would have some additional features when compared with original WhatsApp messenger.  So we are here to explain the difference between both of these apps.
What is WhatsApp Business?
One already gets a clue by reading the name of the app that this app is mainly for businesses. Facebook has specifically given it a business design. Basically, it is designed for businesses who want to connect with their clients in an official manner. Upon signing up for WhatsApp business, you create a path for instantly getting updates from prestigious clients.
Key Different between WhatsApp and WhatsApp Business:
Though the WhatsApp and WhatsApp business look quite the same and their interface is also similar. However, if you view it carefully, the logos of both apps are different.
In order to use WhatsApp business, you need to create a Business Profile for using WhatsApp business by providing the following information:
Business Description
Website
Address Features like Chat Migration might be made available for WhatsApp Business.
One can use both  WhatsApp and WhatsApp Business on their device but only with different registered numbers. The most interesting feature of WhatsApp Business is that it allows its users to create WhatsApp Business account even by using the landline number and this feature is not available for the WhatsApp users.
Few features which are expected in WhatsApp Business soon is the Auto Response and Analytics which will be a great help to the user. WhatsApp Business has a lot to offer to both businesses and customers. The features are added, and improvements are being made the app, and finally, soon, the entire app will come into shape.
I loved WhatsApp businesses because I really don't like my client to see my profile pictures, my status and my stories. So for me, WhatsApp business Account works really well. For people owning their own business can also set the Dp and Status showcasing their businesses so that people will be able to easily recognize you and connect accordingly.
Final Verdict:
Introduction of WhatsApp Business is a very good decision by Facebook. It is important that one should keep their professional and personal life separate.  WhatsApp Business and WhatsApp allow you to do it. The only key difference between the apps is that the purpose of both the apps is different.