WhatsApp Urdu is Coming Soon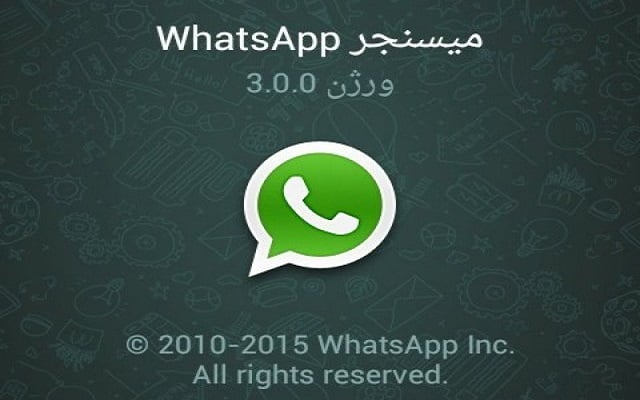 WhatsApp these days is the most famous and most widely used app for instant messaging. This is the key reason which makes WhatsApp to update according to the need of users of Android and iOS.
This time WhatsApp Urdu is Coming Soon. A good news for all the WhatsApp users who prefer to use an Urdu keypad. A whole new Android platform transformed into Urdu. The translation administrator of WhatsApp Ahsan Saeed lately informed about his worthy efforts regarding this field.
Good News for all Urdu Keypad users & WhatApp lovers, WhatsApp Urdu is Coming Soon
Saeed informing about these updates said that
[pull_quote_center]"Initially this process took start about three years ago, while the final moderation took three months"[/pull_quote_center]
He also mentioned that all this process was done by volunteers. Saeed mentined on his Facebook status that
[pull_quote_center]"I translated 753 strings and moderated 2,089 strings in less than three months and made Urdu [the] 18th language in which WhatsApp for Android has been fully translated"[/pull_quote_center]
WhatsApp users could communicate in Urdu while using Urdu keyboards that were built-in in the system but now whole new Urdu interface will allow users to easily communicate in the local national language of Pakistan that is Urdu. Because all the menus, settings are translated into Urdu.
Ahsan Saeed who already was working as Urdu localisation moderator of Twitter since 2012, signed with WhatsApp when they called for volunteers. About three months ago he was successfully promoted as Translation Administrator.
Ahsan Saeed also mentioned that a large proportion of Pakistani users who use internet and android based apps prefer Urdu as the language as it is easy to understand. He further added that
[pull_quote_center]"It would also be beneficial for those looking to get connected with their national language again."[/pull_quote_center]
The most intriguing part of these volunteer-driven interpretation ventures is that the people included devote their energies totally out of adoration for their dialects. Since Android has led the pack in interpreting a standout amongst the most famous applications in Pakistan to Urdu, it stays to be checked whether WhatsApp Urdu will be coming to iOS or Windows Phone next.