Windows to Surpass Android, iOS in Detachable Tablets: IDC Report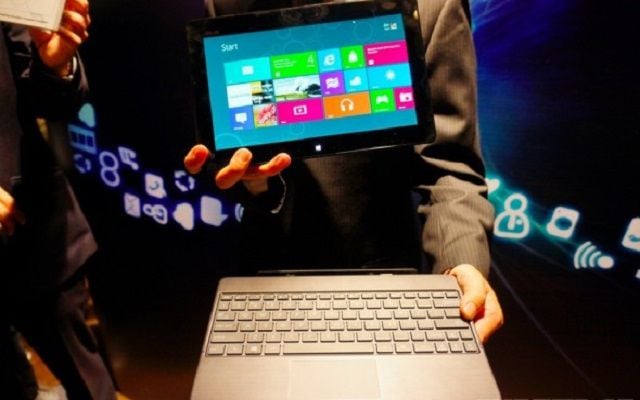 The tablet market is witnessing a major shift as experts and consumers alike comprehend that slates aren't always best for productivity.
According to IDC, slates will gradually yield ground to detachables, which are already showing adhesion. Furthermore, the detachable form element will profit Microsoft far more than it benefits Apple or Google.
Windows to Surpass Android, iOS in Detachable Tablets: IDC Report
As compared to 2015, Tablet shipments around the globe are anticipated to descent about 6% during 2016, with total numbers reaching 195 million units. IDC is of the view that the market will pick up again due to the mounting demand of detachables, a hybrid classification inside the larger tablet space.
Devices such as the Apple iPad Pro, Google Pixel C, and Microsoft Surface fall into the detachables category because of their hardware support for keyboards.
IDC anticipates to witness Android account for 18.2% of the detachable market, whereas Apple will account for 28.5%, and Microsoft will account for 53.3%, during 2016. These statistics are exactingly for the detachable section, and not the bigger tablet market as a whole.
"Everyone in the industry recognizes that traditional personal computers like desktops and notebooks will potentially be replaced by detachables in the coming years and this is why we will see a lot of new products being introduced this year."
Enlightened Jean Philippe Bouchard, research director of tablets for IDC.
After overflowing the market with economical tablets between 2012 and 2015, hardware manufacturers have cooled off on the slate. Further, the prominence and value of Microsoft's Surface line of devices is clear to IT experts and consumers alike.
"This momentous shift in form factor will bring along the first significant impact of Windows-based devices that the tablet market has seen."
Said Ryan Reith, program director with IDC.
"Windows 10 seems to be making headway in both the PC and tablet markets, mainly driven by devices with larger screen sizes. Despite the free licensing on products under 9 inches the growth for Windows-based tablets will be primarily on devices with displays between 9 and 13 inches."
IDC, in its investigation, trusts Windows will embrace 74.6% of the detachables category by 2020, whereas Apple's share will decline to 7.2%, and Android will sustain its 18.1% share.