Witch Doctor Hero Build-Dota 2
Hero Guide, Tips And Tricks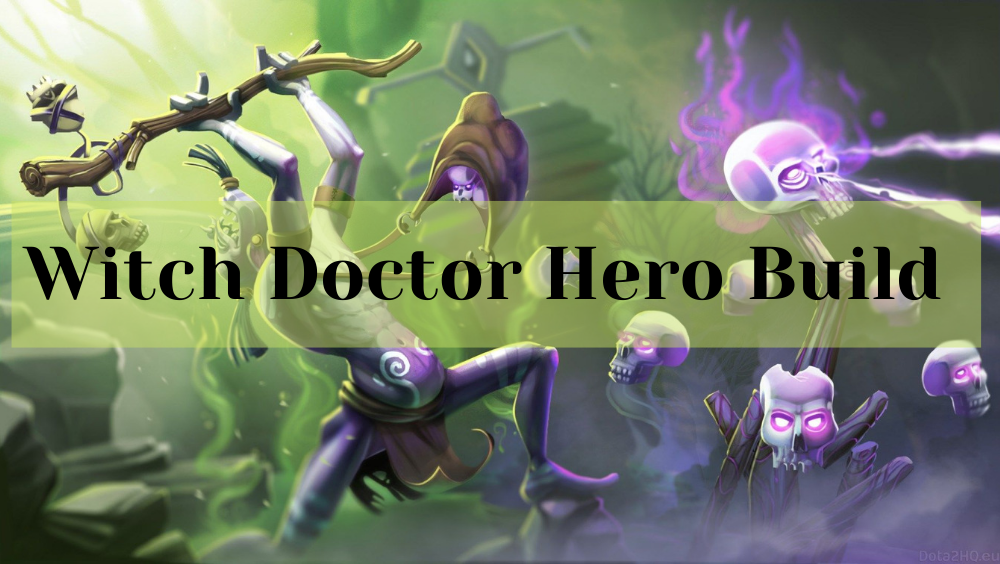 Witch Doctor is a 'Support' Hero and doesn't need that much of farming and has very limited items to make, all it takes is to make the right items on the right time and to use them properly.
Witch Doctor Build
It is my build for witch doctor 'Turbo' mode and can be opted for all 3 lanes, but preferably go safe lane with witchi!
Witch Doctor Talent Tree
So, here is the witch doctor tree upgrade. Irrespective of what the situation is I feel like this is the best tree upgrade and you need not be very choosy about it.
Ability Upgrade:
Each level up comes with an option to upgrade one of your hero's ability. So here is the best-suited upgrade pattern to follow for Witch Doctor.
Level 1 > 1
Level 2> 3
Level 3> 3
Level 4 & 5> 3
Level 6> 4
Level 7> 2
Level 8 to 11> Toggle between 1& 2, opt for the tree whenever available 10 onwards.
Level 12 to 25> Keep '4' as your priority, then the tree and then the remaining abilities as per the situation.
Tips And Tricks For Witch Doctor
Witch doctor like all support heroes has very less power and it is not meant to fight, but hide and support its team with supporting items (wards, regens etc). Here are a few tips you can use for Witch Doctor to play like a pro.
Remember, you are not there to fight and feed but support.
Cover is your best friend; Shadow blade or trees.
Before using your ulti on anyone use ethernal blade on them to cause maximum magical damage.
Concentrate more on items that support your teammates.
Use your ulti and turn on your shadow blade or else use your ulti while standing in a cover to avoid interruptions.
Before attacking someone always use your 3rd ability on them as it decreases their armour.
This was all for Witch Doctor. Hope it helps you to play as a Pro. Do share your experience using this build. Will be coming up with other Hero Builds.
Check Out my series on 'How To Play Dota 2- A Complete Guide'
>How To Play Dota 2 For Beginners
Here is my Dota 2 Friend Id, Add me as a friend to team-up and play: 877387250