Apple IDs Locked for Some iPhone Users Due to Unknown Reasons
A number of iPhone users reported that their Apple ID accounts are being locked for unknown reasons. Many would be imagining that this might be due to adding wrong passwords for a number of times. However, it's not true. Though it is still unclear what is the actual reason behind this. Apple IDs Locked for some unknown reasons.
Apple IDs Locked: What's the reason behind it
Right now it is not known that what is prompting Apple's system to lock people's account however if this thing happens to you the company will ask you to reset the password. It is quite annoying but the good news is if you do this you will not be permanently locked out of your account.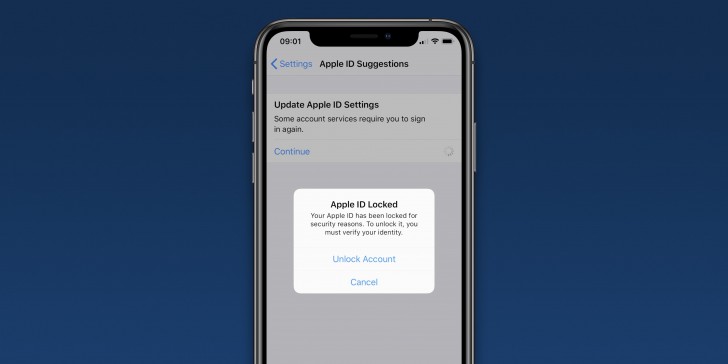 You will come to know if you are affected soon as iOS will send you an alert message that will say that Some Apple ID settings should be updated. One will also lose access to iMessage, iCloud, and Apple Music if they do not verify their identity.
In case one witness the screen in settings, it will only require you to re-enter the password. However, if your account is actually frozen, you will have to reset the password. Maybe some hackers have hacked Apple IDs but its just a guess as the company has not issued any official word on this incident.
Right now it is not known that how many people are affected due to this, however, there are many reports on social media. Let's see when Apple will comment regarding Apple IDs Locked issue.
Previously, Apple iPhone X's users were facing some touch issues. Finally, Apple Acknowledged the Faulty Touchscreen of iPhone X Units. Apple has said that this behaviour has been seen on the Apple iPhone X only. Moreover,  Apple has also introduced a replacement program for the faulty touchscreen of iPhone X units.
Are you also a victim of this? Let us know in the comments below!