Goodbye Windows Phone- Microsoft Officially Confirms it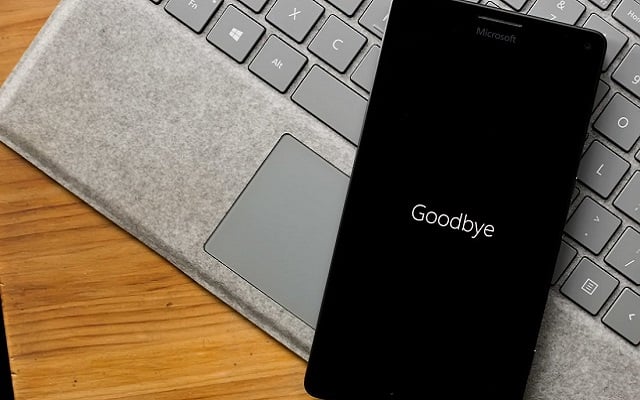 Yes, it is true. Now it is time to say GoodBye to Windows Phone. Microsoft has now officially confirmed that the company will end support to Windows 10 Mobile. In a Microsoft support page titled "Windows 10 Mobile End of Support: FAQ," some questions are answered regarding the eventual drop of support for the Windows Phone platform.
Goodbye Windows Phone-Move to a supported Android or iOS device
On the FAQ page, the company has suggested its users to "move to a supported Android or iOS device." However, Microsoft has confirmed that Windows Phone devices will no longer receive security on December 10 of this year. The third-party apps may continue supporting Windows Apps, Microsoft will no longer support the platform.
All the Windows phone that is on Windows 10 Mobile version 1709 will receive security support patches until December 10
the Lumia 640 and 640 XL on version 1703 will only last through June 11.
All the Windows Phone users who do not take backup till now can take backup. To perform an update head to Settings > Update & Security > Backup > More Options > Back up now.
On the other hand, Microfost becomes the second most valuable Public company dropping Amazon in 2018. The reason behind this success is that Microsoft has launched its Surface Go tablet, and the Surface Pro 6 tablet. Although, the company has not launched any smartphone this year. It means dropping smartphone manufacturing will does not affect the revenue growth.