After Telenor, Mobilink Also Introduces HD Voice Calling Feature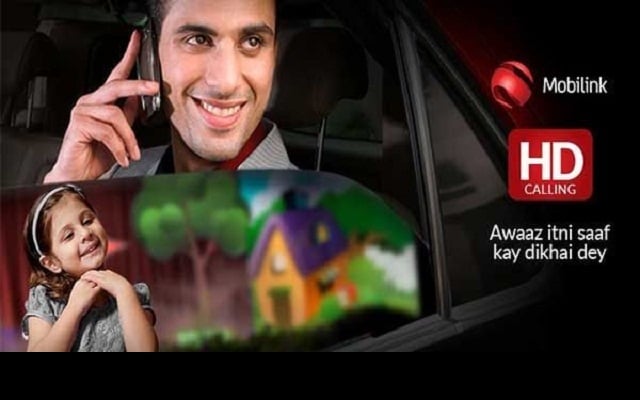 Pakistan's largest 3G Network Mobilink has introduced HD voice calling feature for its customers. This newly introduced feature will  allows subscribers to enjoy crystal clear high definition voice quality. This service will not only improve the quality but will also increase the customer's satisfaction.
After Telenor, Mobilink Also Introduces HD Voice Calling Feature
Here is the TVC of the service
Asif Aziz, Head of Marketing – Mobilink, said:
"Introduction of HD Voice delivers the best call quality to our customers, something, which customers tell us is important to them,". "this new service will enrich end-user experience for our customers, while being another important step towards our commitment to deliver the most innovative services through our exceptional 3G network."
Khalid Shahzad, CTO – Mobilink, said:
"The service is automatically activated whenever the customer, with a HD Voice compatible smartphone, is within range of Mobilink's 3G network and the caller at the other end is also a Mobilink customer with an HD voice compatible smartphone. Personally, it has been an exciting project to develop as it offers the greatest improvement in voice communications since the launch of mobile services in the country,"
HD Voice is basically an audio technology that expands the range of sound waves which is transmitted by a call. HD voice calling feature was firstly introduced by Telenor and now Mobilink also introduces the same feature for its customer.
For More Information Please Read: Telenor Introduces HD Voice Calling Feature First Time in Pakistan
This feature is absolutely FREE for Mobilink customers. The HD Voice calling feature can be availed on 3G network and both parties should have HD Voice enabled handsets and be on Mobilink's network.