After the period of 6 months when the former Member Finance PTA, completed his four years term, Government of Pakistan has appointed the new chairman PTA. 
These figures show that telecom sector need to introduce more services for their users for fast growth of their subscriber base. 
Previously Government of Pakistan had decided to block Facebook however a team from Facebook payed visit to Pakistan for negotiations.
PTA conducts survey to Evaluate the Issues regarding Reload/Recharge Services of Cellular Operators. It is consumer survey.
Mobile phone ownership to more women will result in a host of social and economic goals-said Dr. Ismail Shah in a GSMA Workshop on Mobile & Women.
PTA has launched a new official bilingual mobile responsive website which is also compliant to the universal web accessibility standards for the persons with disabilities.
The new system will be called DIRBS, will use the distinct IMEI number of each device, along with other parameters, to help in identifying.
Under the Telecom Act 1996 (section 29) PTA issued these guidelines in respect to setting of Local Mobile Phone Assembly Line in Pakistan for assembly of PTA type approved model.
The scope of work will have consultation with current operators of Pakistan to assess telecoms market of AJK and GB.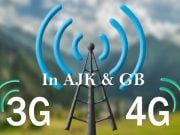 For the auction process, PTA will hire services of local consulting firm to calculate base price and to design the auction process.