Q-insight Retail Training Program Karachi
Q-insight Retail Training Program Karachi
Central Asian Cellular Forum and Phone world Team have been conducting Q-insight Retail Training in the major cities of Pakistan over the past few months. After successful completion of training programs in Lahore, Rawalpindi, Islamabad and Lahore, the team moved to the cosmopolitan city Karachi.
The training sessions were held at different shops of three main locations:
[list style="list3″ color="red"]
Abduallah Haroon Road (Star City Mall, Alfalah Market, Al Najeebi Electronic Bazar, Gemini Plaza, Diplomat Mobile Center)
Gulshan-e-Iqbal (Fariya Mobile Mall, Mumtaz Mobile Mall)
Gulistan-e-johar (Saima Drive Inn Mobile Mall)
[/list]
A number of retailers participated in the training program and showed great interest in it. Phone World Team feel good about spreading this knowledge to the retailers and giving them a better understanding of Smartphones.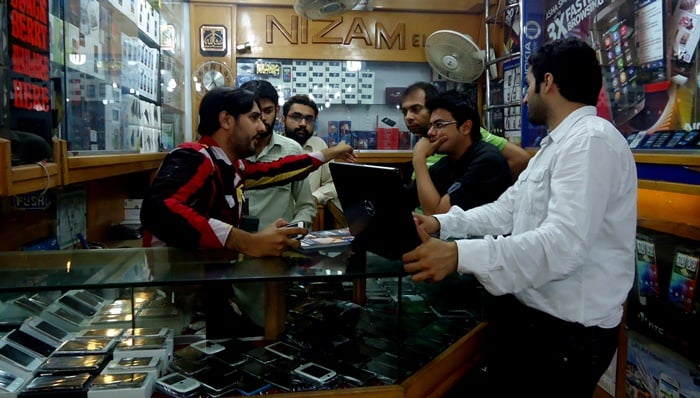 The purpose of the training was to improve marketing and vending skills of the retailers through learning about the rudiments of smartphone, the Operating Systems and how the processor influences the performance of the smartphone. The training also shed light on how to help finding the right smartphone for the customers.