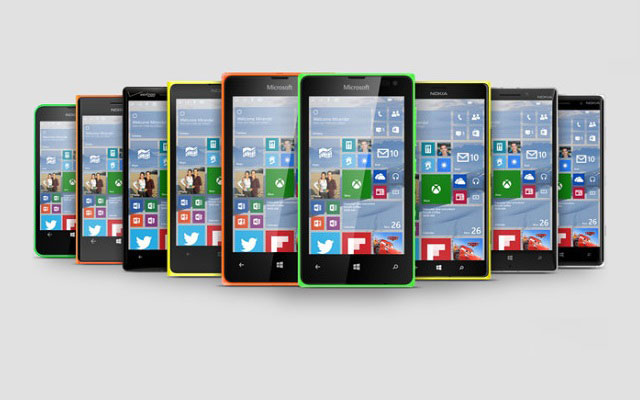 Currently working, Microsoft to introduce two premium Lumia Phones for Windows 10 later this year. The names of these two hi tech Lumia Phones have been leaked as codenamed Cityman, which is currently being developed, together with a high-end cell phone codenamed Talkman. According to The Verge the codenames are accurate. From this two parallel launch of two smartphones together we can understand Microsoft is taking the same tactic of Apple with two devices that have bigger displays, but similar specifications.
The former handset Cityman is considered to be the new flagship device of Microsoft. The device will reportedly come with some hi tech specifications such as:
Specifications:
Display: 5.7 Inch QHD
Processor: Qualcom Octa-Core
Ram: 3 GB
Rear Camera: 20 MP
Internal Memory: 32 GB
Batterry: 3300 mAh
Besides this, Microsoft is planning to introduce the phone with a removable back cover to access the battery and microSD slots for external memory.
On the other hand Microsoft's second device the Talkman will be slightly smaller in size as compare to Cityman and will reportedly come with specifications like:
Specifications:
Display: 5.2 Inch QHD
Processor: Qualcom Hexa-Core
Ram: 3 GB
Rear Camera: 20 MP
Internal Memory: 32 GB
Batterry: 3300 mAh
Both the cell phones are predicted to have a 5 MP front camera and a triple-LED flash for taking photos of different tones. Besides these differences, however, the two phones are mostly similar when we talk about specifications. Both the phones will ship with Windows 10.
Furthermore both the cellphones are said to support Continuum, which allows a Windows 10 PC to connect with a Windows Phone using an HDMI cable.