National Technology Group Plans to Promote IT Sector of Pakistan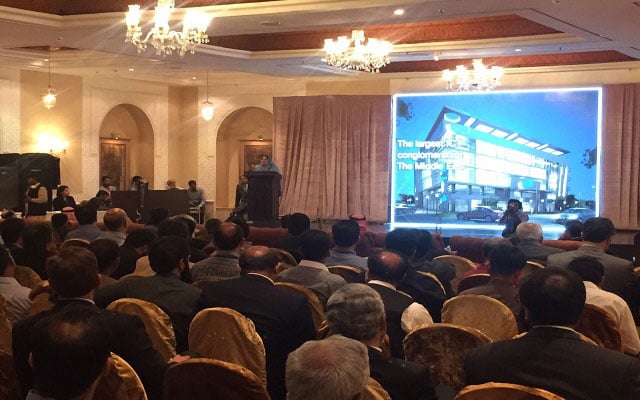 National Technology Group (NTG) of Saudi Arabia held a seminar at a local hotel in Islamabad which was attended by Minister of IT,  MD PSEB, senior management of NTG, and PSEB, and many executives of IT companies in Islamabad and Rawalpindi.
The seminar started with an introduction of NTG by MD NTG, Mr. Ibrahim Alzeer who said that NTG is the largest ICT conglomerate in Saudi Arabia with annual revenue of more than 2 billion SR and more than 20 specialized ICT subsidiaries in Saudi Arabia, Gulf, Egypt, Pakistan, Sri Lanka, and Turkey with AGCN Pakistan being one of them.
MD PSEB, Asim Shahryar Husain, also presented on the occasion saying that PSEB has been promoting Pakistan's IT and IT remittances are expected to exceed half a billion dollars during 2014-15 whereas exports are estimated to reach $2 billion a year which is a growth of 35% over last year. He said that:
[pull_quote_center]Pakistani IT companies have not been able to reach their full potential because of limited financing and marketing. Hence, NTG offers a good opportunity to mid-sized IT companies of Pakistan to grow to the next level by providing them access to both capital as well as new markets.[/pull_quote_center]
This was followed by an address by Chairman NTG, Mr. Mohammad AlBalla who said that NTG wants to form a holding company called NTG Pakistan through mergers and acquisitions of selected software houses with AGCN Pakistan. He said that:
[pull_quote_center]"PSEB will be NTG's strategic partner for company evaluation and KPMG will be its auditor for due diligence of companies. The due diligence process will take anywhere from 6 months to a year which will be followed by negotiations and acquisitions. After forming NTG Pakistan, the company will hold an initial public offering (IPO) which will provide an opportunity to raise capital through public market as well as an opportunity to employees to make money through stock options."[/pull_quote_center]
Speaking on the occasion, Minister of State for IT, Mrs. Anusha Rahman said that:
[pull_quote_center]"The ministry's vision is to put in place an accelerated digitization ecosystem to enable socio-economic development, to expand Pakistan's knowledge-based economy, and to spur the economic growth. Pakistan and Saudi Arabia have are brother countries and the PSEB will offer full support to NTG in its new endeavor in Pakistan and hoped that this will be a successful initiative."[/pull_quote_center]
She also said that:
[pull_quote_center]"Pakistan is an attractive destination for IT and telecom investment because of the market size and availability of skilled IT resources and that the ministry plans on doing the second round of spectrum auction later this year."[/pull_quote_center]
NTG's next seminar is in Lahore on April 28th followed by seminar in Karachi on April 30th.