Pixel's Night Sight Mode is Simple Impressive
The pixel 3 camera promised of improving low light photography however the feature was not rolled out when the device was launched. Thanks to the modded app, now we can take Night Sight for a spin and the results are quite impressive. The Night Sight Mode was showed off at Google's 10/9 event.
To make Pixel Night Sight Mode work, there is a modified APK that is applicable to all three generations of Pixels. The results of this features are very astonishing.
How to Use Night Sight Mode in Camera App of Google
If you want to take pictures of something, just point your phone towards it and hold for few seconds. While holding, you can view the results in awe. In order to use night sight feature, open the camera app and switch to "More' tab.
If the camera will detect that the picture is taken in the low light scenario it will turn on the Night Mode. When you will be in Night Sight mode, you need to press the camera shutter button and hold it for a few seconds when it will capture the frames.
After this, you can view the pictures in the Google Photos app which will also reveal if your shots were captured with night sight by showing a moon icon in the top right-hand corner.
XDA surprised us with an early test of the Night Sight camera feature that should soon be rolled out to the Pixel 3 and Pixel 3 XL phones. Here are some pictures:
Before:
After Night Sight Mode:
Before: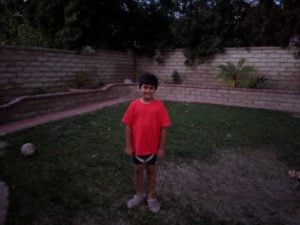 After Night Sight Mode:

recently, we came to know that Google has decided to add some new features to Google Assistant on Pixel phones. The good news is that Google Assistant new features will roll out for both the new and old pixel phones very soon. These New Features of Google Assistant Will Roll Out Soon To Pixel Phones.