The Plastic That Dissolves In Water!
Technology Onto Sustaining The Future
4 trillion plastic bags are thought to be used each year and because of them being non-biodegradable, they are often discarded in oceans.
The Earth Day Network estimated that "32% of the 78 million tons of plastic packaging produced annually is left to flow into our oceans". The United Nations Environmental Programme claims that every square kilometre of the sea is likely to contain over 60,000 microplastic particles. Do you know what that means? We are doomed hoomans!
However, the world is on a run to get substitutes for plastic and these researchers at Chile have something revolutionary invented already! Plastic that dissolves in Water!
What Is Soluble Plastic?
Roberto Astete and Cristian Olivares were said to be working on a biodegradable detergent when they invented this biodegradable SoluBag(The Soluble Plastic Bag). It looks and serves the same as a plastic bag but the difference is that it gets easily dissolved in water within no time! Whereas, a plastic bag takes almost 150 years to be destroyed completely.
Also Check: PETman-The Plastic Eating Bacteria
How Safe Is The SoluBag?
It is said that once dissolved the SoluBag proves to be completely safe and the solution can still be consumed without worry. But it makes me wonder what can be the after-effects of engulfing dissolved plastic form? Won't it have some disastrous long-term effects? Even if it isn't toxic, can it deposit in our joints or bones, or get into our bloodstream and block our arteries?
It is very important to search for relevant answers to these queries and if it is harmful to the living beings in any way then this idea should be dropped immediately. Plastic bags would have slow poisoned us but Solubag will prove to be a much faster killer for we may directly eat it up while it is broken in its simplest form.
What Impact Can The SoluBag Create?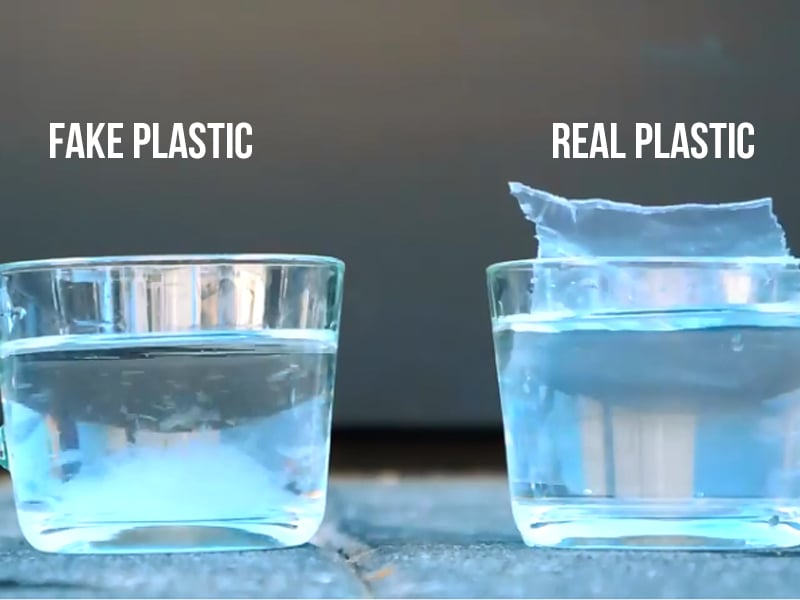 SoluBag can prove to be one of the greatest inventions. It can help us fight one of the worlds biggest threat 'Global Warming'. Also, it may help save marine life and purify our intoxicated food chain.
However, there are a few cons of these water-soluble plastic bags that they may dissolve in water anywhere. Imagine, you are on your way back from grocery shopping and all of a sudden it starts raining, and woohoo there lies your grocery on the road! But such complications may be catered or even ignored when what we are getting in return is our green planet.
Say no to plastic! Say no to pollution! This planet is our present and our future and we can opt to become the protectors or the destroyers of our home.