Samsung will Reveal images of Galaxy F Foldable Phone this Week
A few days back we came to know that the wait for Galaxy F Foldable Phone is about to get over! The long-awaited dual screen foldable Samsung phone is coming soon as early as next month at the Samsung Developer Conference. We are now about to get more images of Galaxy F Foldable Phone soon.
Samsung is going to present a foldable phone at the developer conference starting tomorrow. It will soon be getting feedback from developers about the best way for apps to handle a phone sized screen to a tablet-sized as the device unfolds.
Images of Galaxy F Foldable Phone to Arrive Soon
Samsung's VP of mobile communications also confirmed that the user interface will be shown off at the Samsung developer conference. Another higher official from the company said that images of the device will be revealed.  It will bring a revamped Samsung UI and will be demoed at the SDC as well.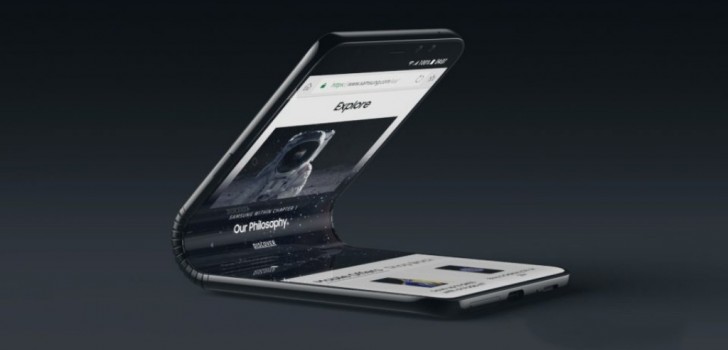 The latest rumours have also unveiled some of the foldable Samsung Galaxy F device's specs. The handset will sport a 4.6-inch display when you use it as a phone and will have a 7.3-inch screen when you use it as a tablet.
Moreover, the latest rumours suggest that displays on the Samsung Foldable phone, Galaxy F will not be protected by Gorilla Glass. Samsung will use a transparent polyimide instead of Gorilla Glass. Transparent polyimide is produced by Sumitomo Chemical and it will be more flexible than Gorilla Glass. In the foldable device, the flexibility is important than anything.