Do you ever think off to go somewhere but you don't know whether it has parking availability or not. Don't worry, You Can Now Check Parking Availability Using Google Maps.
Now Android users won't have to wait long as they will be able to get their hands on the latest Mario game from Nintendo. After its massive splash on iOS, Nintendo's mobile game Super Mario Run has at last announced a time frame for its release on Android.
Facebook to Build World's Biggest Wind Powered Data Center. Back in July 2015, Mark Zuckerberg announced that the Fort Worth data center will be the fifth data center. And that it will be one of the most advanced and energy efficient data centers in the world.
Now video creators will be able to broadcast live content on Facebook from their desktops. As Facebook live is now available for desktops.
Finja, a Pakistani FinTech startup, has transformed your traditional salamis to digital salamis. Think of the old traditional ways of salamis on our wedding events.
Facebook Introduces Journalism Project to Support Journalism and News Literacy. This project will serve as the hub for journalists and news publishers to learn and share.
It seems like Facebook and its owned company, Instagram are making their platform more business oriented. In the latest update of Instagram, company has...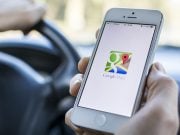 Google and Uber collaboratively bring more ease to its users. Now Uber users can book an Uber Ride Directly within Google Maps. Many of us relay on Google Maps when to go outside and book an ride as well.
In its latest update, WhatsApp brings some exciting features for its users. One of them is WhatsApp Increases Media Sharing Limit. Now users can share more items at a time. Earlier, users can send only 10 items at a time.
Facebook CEO Mark Zuckerberg and Priscilla Chan announced that David Plouffe will join the Chan Zuckerberg Initiative. He will be leading the policy and advocacy effort. Whereas Ken Mehlman will lead the policy advisory board.