Facebook Messenger gets Quoted Reply Feature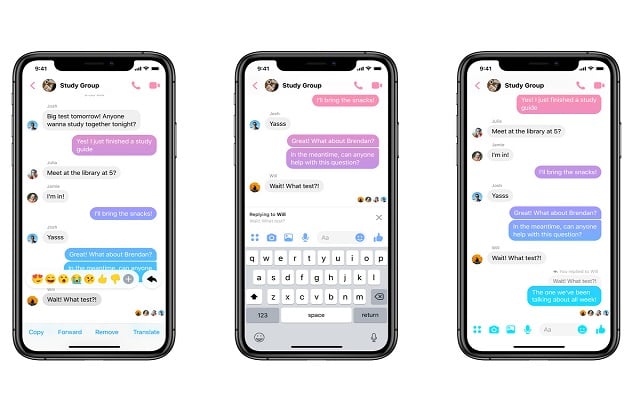 Facebook keeps on launching new features to remain the top social media company providing people with the best services. When it comes to its messenger, Facebook has always tried to equip it with the latest features and is mostly the pioneer of those features which are later on copied by other social media platforms. This time Facebook messenger has launched something new: Quoted replies. Now users will be able to quote and reply to a specific message in the whole conversation. This will make it easier for the sender to realize that for what message receiver has replied and tracking things would be more easier than before.
This Facebook Messenger feature will Take the Confusions out of Group Chats
The best thing about this feature is that there will be no more confusions which people usually have while chatting on any messager. As such confusion mostly leads to fights, so with Facebook messenger quotedreplies feature, there will be fewer chances of fights. This feature will be available to everyone today or maybe for some countries, it will take some more hours to show up.
Previously, Facebook had allowed people to send emoji to any specific message showing how you feel to read that. However, now upon holding a particular message you will be able to reply with a new "reply" button. Upon replying the sender will get a quoted version of the original message to your response.
Right now this feature is rolled out for messenger only, however, may be with the success of this feature, the company will launch it for whole Facebook. Moreover, Facebook is also joining WhatsApp, Instagram and Messenger into one unified app.