How to Pay Nayatel Bill through EasyPaisa Account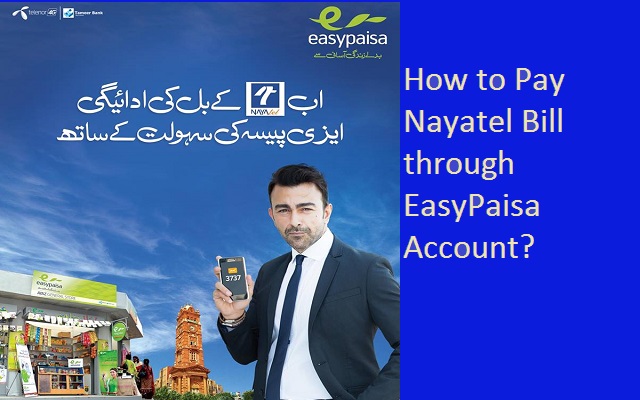 If you are a Nayatel user, you can pay your bill easily through your EasyPaisa account. As recently, Nayatel and EasyPaisa entered into a strategic partnership. In addition to it, Both companies make their partnership more exciting for their users by introducing a prizing scheme. All those Nayatel users who pay their bill through EasyPaisa account, can get a chance to win iPhone 7. Not only this, five lucky customers' bill will also be waived off. Moreover, Winners will be chosen on based of Lucky draw. Lucky draw will held on 5th January 2017 and will also announce winners on 6th January. Here is How to Pay Nayatel Bill through EasyPaisa Account.
How to Pay Nayatel Bill through EasyPaisa Account?
Here are some easy steps to pay your Nayatel Bill through EasyPaisa.
Step 1: Visit any Telenor/EasyPaisa franchise or retailer
Step 2: Provide NTL and mobile number to EasyPaisa agent.
 If you don't know your NTL number and due amount than type "BILLINFO<space>USERID to 03028555941/2". You will get the details of amount and NTL number in no time.
Step 3: Pay the due amount to EasyPaisa agent and you will get the confirmation SMS of bill payment from EasyPaisa.
You can check the location of your nearest EasyPaisa Store from Here
Customers who will pay the bill through EasyPaisa from 01 December 2016 to 31 December 2016 are eligible for the lucky draw. The only restriction is that customers have to pay their through EasyPaisa.
For More Information Also Read: Pay Your Nayatel Bill Through EasyPaisa & Get a chance to Win iPhone7