Bugs in Xiaomi Dual Apps Lead To Suspension Of MIUI 10 Update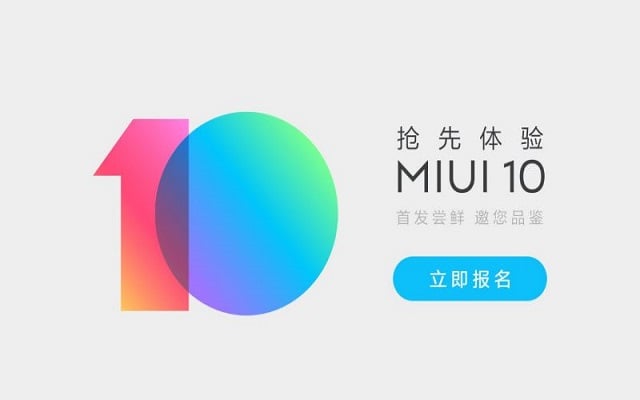 Xiaomi had released its eligible smartphones earlier this week. Recently, Xiaomi announced that it is suspending the rollout of the MIUI 10 Global Beta ROM 8.8.9 due to major bugs in Xiaomi Dual Apps feature. However, the suspension is temporary and the company is expected to be ready with a fix soon. We don't know the exact timeline as there are no words by the company about it.
MIUI 10 Update Suspended Due To Bugs in Xiaomi Dual Apps
The latest global beta ROM version 8.8.9 was released with numerous bug fixes and updates for UI elements including System, Lock screen, Bluetooth, Security, and notifications. MIUI Forums administrator announced the suspension of the beta ROM in an update to the original forum post by stating that:
"Our developers are fixing the issue. Thanks for your understanding and support".
Here are the numerous Bug fixes of MIUI 10 Global Beta Rom 8.8.9
It came with a fix for music player UI on the lock screen on Xiaomi phones running Android Oreo. The update includes a resolution for no notification sound in dual WhatsApp on locked and unlocked screen. It contains a fix for WhatsApp and Telegram showing double notifications in single message and error in notification font. The changelog also mentioned the fix for the issue of blank toggles appearing in notification shade on all eligible phones.
Moreover, it restores missing apps on Redmi 3S. One problem reported by the users was the Bluetooth disconnection in the Spanish language. The update also fixes that issue of System UI crash. It resolves the instance where the Security app stops working when charging in the Russian language.
You can install the Global Beta ROM by going into the Updater app. It is only possible if you are already running MIUI 9 Global Beta ROM. The users running MIUI 7, 8, or 9 stable ROM, MIUI 10 beta can install it using the fast booting method. The update has been temporarily suspended but we can expect its rollout as soon as the company fixes the issues.
Also Read: Xiaomi Mi Mix 2S Emerald Green Variant Will Go on Sale on August 14