Now Remove Facebook Notification Dots to Make App Simpler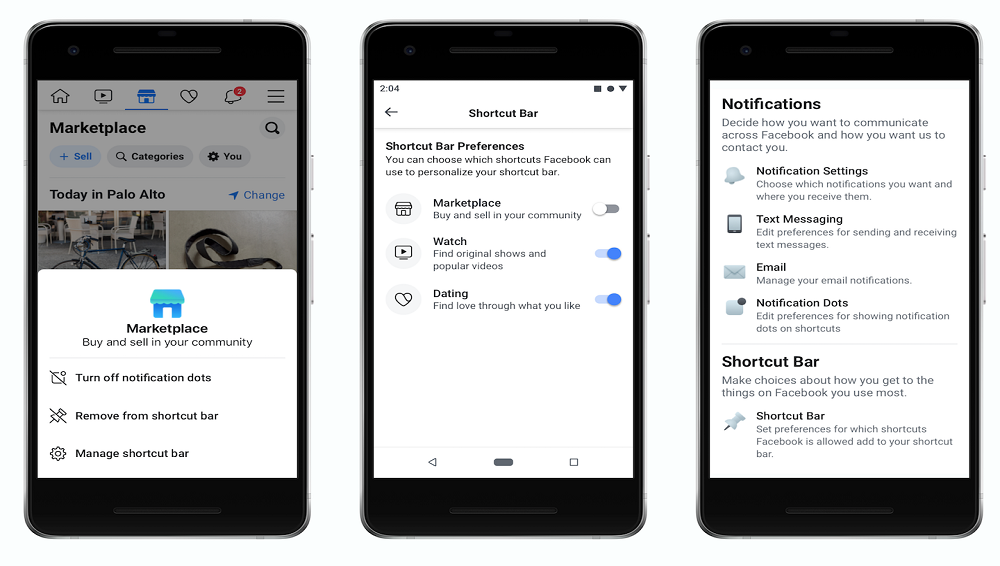 The social media giant, Facebook keep on making small changes on its app. This is the best way to remain in limelight.  This time the company has made a great change to its mobile app. It has provided its users with the ability to remove notification dots. In this way, the Facebook menu will look less jumbled up. So now you can make the interface user-friendly by turning off Facebook notification dots for some icons on the shortcuts bar. It will also help you with the removal of some shortcuts entirely.
This feature is currently launched for iOS users and Android users will have t wait longer.
Now Hide Facebook Notification Dots on Facebook
Hiding notification bots from Facebook is very simple. All you need to do is to tap and hold the dots icon on the shortcuts bar. A menu will open up giving you the choice to remove the icon from the bar. It will also give you the option to turn off the attention-grabbing red dots.
You can also decide what you want to see on your shortcut bar. For this you will have to click on the hamburger menu icon > Settings & Privacy > Settings > Shortcuts.
In this way, you can make Facebook simpler and easier to use. Furthermore, Facebook is also incorporating certain measures to make its app secure for people to use. The company has also released certain guidelines for people so that their privacy remains intact.
Recommended Read: New Security Guide for Facebook Messenger- Is it Water on the Fire Caused by Data Leakage Scandal?