Huawei Got Banned From SD Association Just After Loss Of ARM License
Alas! No More MicroSD Cards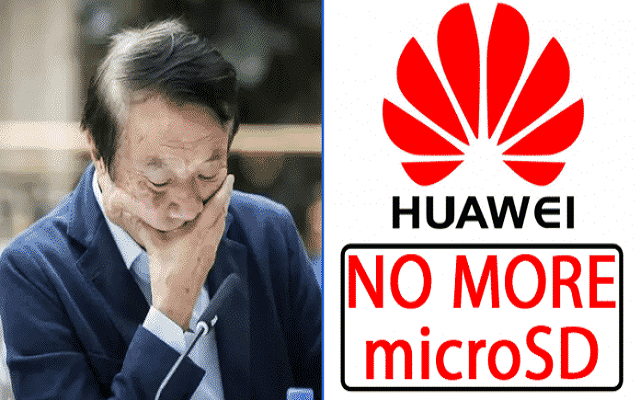 We all know that the cold trade war between US and China is making Huawei Suffer a lot. Under the immense pressure, Huawei just can't catch a break. One after the other, all the US companies are breaking their ties with Huawei. Google, Qualcomm, Intel, Broadcom, and ARM waved goodbye to the company almost a day back. Just after the loss of ARM License, SD Association also cut ties with Huawei preventing them from using MicroSD Cards. It seems that the Huawei ban will devastate the company making things more difficult for them in the near future.
Huawei Ban From SD Association Will Not Allow them To use MicroSD Cards
Huawei was the member of SD Association that handles the manufacturers and encourages the use of SD cards and microSD in the devices we use every day. Recently, we have come to know that Huawei will no longer be allowed to make products, including smartphones, with SD or microSD card slots as SD Association has cut ties with it. Like most of the other US companies, it hasn't made any public announcement. Huawei's name from the list of companies that were part of the association has been silently removed.
Source: Gizchina
Day by day, things are getting worse for the company. United States has clarified that all the tech companies in the US will have to obey the order. Otherwise, if any of the companies will break the law and rules of the country, then they will also face the same situation as that of Huawei. So, under pressure, all the companies are breaking their ties with Huawei. If this continues then Huawei will have no other option available to perform or implement.
Let's see what happens next. What will be the strategy of the company to deal with such immense pressure. Stay tuned for latest updates.