Two high-end LG Smart Speakers will be Unveiled at IFA 2018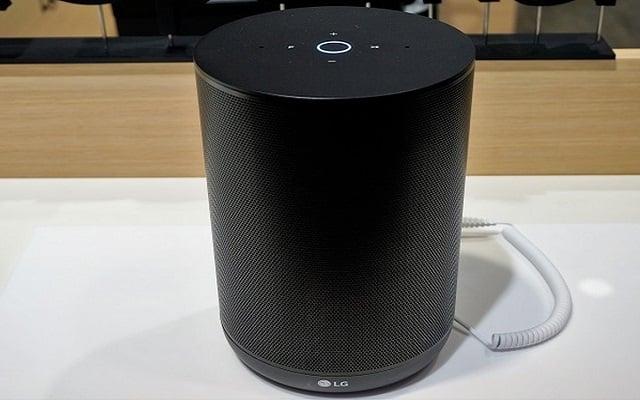 LG is planning to announce a new lineup of Xboom speakers. LG Smart Speakers will be Unveiled at IFA 2018. The lineup will include an AI-powered speaker with ThinQ branding and have built-in support for Google Assistant. The lineup will also include a number of non-AI wireless speakers on the show. Such type of speakers will be designed for the people who don't want to have conversations with their audio equipment.
LG Smart Speakers will be Unveiled at IFA 2018 under ThinQ Brand
Check Also: LG V35 Signature Edition Rumored For August Launch with $1,790 Price Tag
At IFA in Berlin this year, LG will show off the following wireless speakers:
XBOOM Mini Component
XBOOM All-In-One
Two XBOOM AI ThinQ speakers (models WK7 and WK9).
XBOOM GO
LG has partnered with Meridian Audio.  The new lineup of Xboom speakers will include Meridian Audio technology. Meridian has played a fundamental role in the development and implementation of revolutionary audio technologies such as Master Quality Authenticated (MQA). The company also served as the exclusive audio brand for premium carmakers such as Land Rover, McLaren, and Jaguar.
For those who don't know about ThinQ, it is a brand under which the company will identify all its products using artificial intelligence. LG will use AI in all its home appliances, consumer electronics, and services. Moreover, the products will feature deep learning technology and be able to communicate, not just with each other, but other devices and services as well.
Also See: LG Announces ThinQ-A New Brand for AI-powered Products