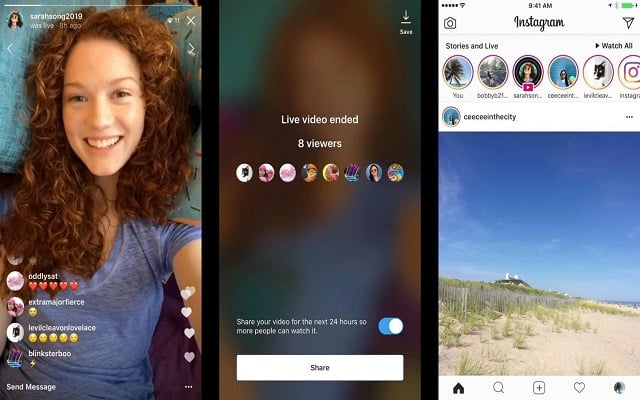 Now You can Send Instagram Live Video as Direct Message. Instagram keep on adding new features day by day for its users to remain highlighted in social media industry. This time Instagram new update will allow users to share their live videos in direct messages. In this way they will be easily inform their friends that they are online so that they can join.
Now You can Send Instagram Live Video as Direct Message
Previously Instagram had launched Hashtag feature which allows users to follow hashtags like a regular contacts. While recording live videos, you will see a Direct icon. Tap that icon to share your live streaming with friends and followers. Instagram revealed that when a person will share live video in direct message, people will be able to see it. However if they are not online at that time they will receive a message that indicates that video session has ended.
Even viewer can share the live video of their favorite friend or personality by tapping Direct icon at the bottom of the screen. Instagram also allows its users to disable options from stories settings, to stop people sending their live videos in Direct.
If you have a private account, the company assures that only your followers can view live videos. Instagram has rolled out this new feature to Android app however iOS users will have to wait longer.
Also Read: Instagram Now Allows you to Follow Hashtags like Regular Contacts