Mark Responds to Trump's Claim that Facebook is Against Him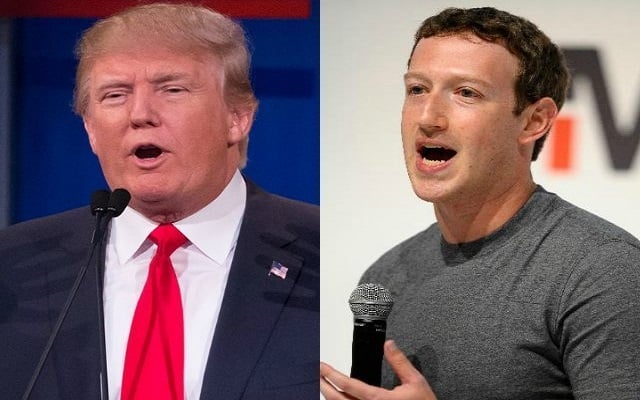 Mark Zuckerberg, Facebook CEO has finally issued a public response on his official profile to a tweet from the President Trump on Wednesday claiming that  the social network "was always anti-Trump" during 2016 presidential campaign. Mark Responds to Trump's Claim that Facebook is Against Him.
In respond to Trump's claim, Zuckerberg wrote that:
"Every day I work to bring people together and build a community for everyone. We hope to give all people a voice and create a platform for all ideas. Trump says Facebook is against him. Liberals say we helped Trump. Both sides are upset about ideas and content they don't like. That's what running a platform for all ideas looks like."
Mark additionally added to this statement that Facebook has played a fundamental role in 2016 election. He highlighted Facebook efforts in this regard as:
Unlike other elections, more people participated in this 2016 elections. Many discussions took place on various platforms/Facebook pages; which itself indicates the benefits of Facebook in those elections.
First time in the history, internet was used for political communication between party members. Additionally, the political candidates communicated with their billions of public via internet.
The campaigns spent hundreds of millions on online advertising to spread their messages. That's 1000x more than any problematic ads we have found.
We ran "get out the vote" efforts that helped as many as 2 million people register to vote. To put that in perspective, that's bigger than the get out the vote efforts of the Trump and Clinton campaigns put together. That's a big deal.
Also Read: Facebook's Snooze Button Temporarily Mute People in Your News Feed
At the end, Mark announced that he and his team will continue to work to build a community for all people. We'll keep working to ensure the integrity of free and fair elections around the world, and to ensure our community is a platform for all ideas and force for good in democracy.
Also Read: Mark Zuckerberg Promotes Facebook's Los Lunas Data Center Expansion