WhatsApp May Copy Snapchat's Transitory Messaging Feature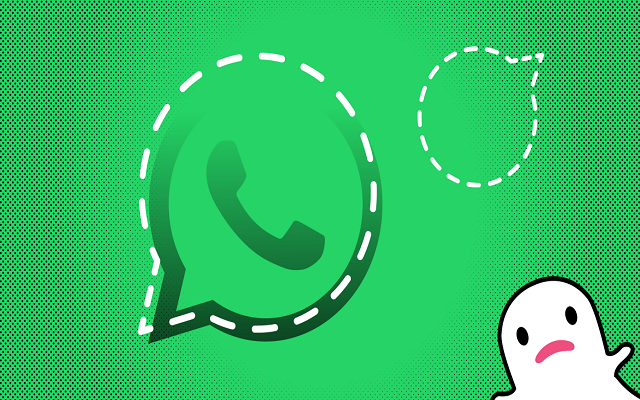 WhatsApp keeps on introducing new features in order to remain in the limelight. In the past few months, all the social messaging Apps have been introducing new features together with the improvement in the older ones. Everyone is just trying to gain the users' attention. WhatsApp had once wrecked Snaphat by introducing WhatsApp Status which is similar to Snapchat Stories feature. Now, we have come to know that WhatsApp is again planning to copy Snapchat's transitory messaging feature.
WhatsApp To Ruin Snapchat Growth By Copying Snapchat's transitory messaging feature
When WhatsApp introduced a clone of Snapchat Stories, Snapchat's growth was ruined. Snapchat lost total daily users in Q2 and Q3 2018 and even lost Rest Of World daily users in Q2. However, WhatsApp has now 450 million daily active users as compared to Snapchat's 188 million.  So, it was a major downfall for Snapchat. Now, WhatsApp is all set to copy the Ephemeral Messaging feature of Snapchat.
Snapchat messages disappear once you close the chat window unless you purposefully tap to save them. On the other hand, WhatsApp only allows you to send permanent messages, pictures or anything. However, there is an unsend option. We all know that most of the people feel free to be themselves when chats can disappear. People can enjoy more silly, vulnerable, and expressive conversation when they know that it will no longer sustain. There is a feeling of freedom because you don't have to worry about what you said as the old stuff can't come back to embarrass you. So, that's why this Snapchat feature got the attention of many users especially the teenagers. So, that's why WhatsApp has plans to introduce such feature in order to gain the attention of the users. Let's wait and watch what comes next as there are no words by the company yet.