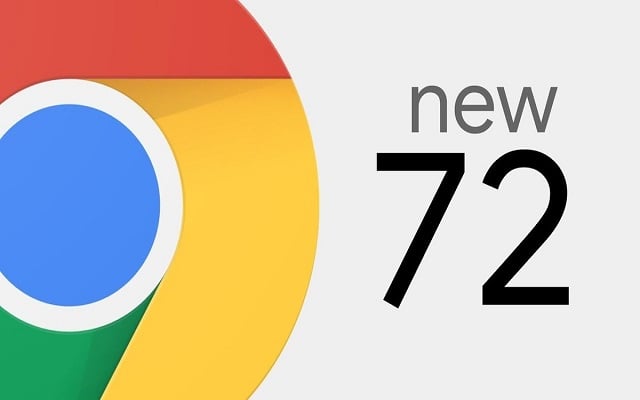 Google Chrome 72 has been rolled out for mobile and desktop users. This new version comes with security improvements and also with new features for developers. On Windows, Mac, and Linux, the chrome comes with a new Settings menu, Web Authentication API improvements, complete blocking of pop-ups during page unload, and much more.
Chrome 72 is Now Available for Desktop, Android, and iOS Users
In order to get the latest update, desktop users have to use Chrome's built-in updater or have to download it directly from the company website. For Android users, Chrome 72 comes with upgrades for the media player notifications while using the Incognito tab and more.
This new version of chrome comes with the Web Authentication API improvements for an added layer of security. Users are now able to sign-in using a security key, Bluetooth U2F keys, or other security methods.
Windows users are now also able to use Hello as a two-factor verification process in the browser. Chrome 72 also comes with the support for external authentication devices that connect over BLE for Mac users. This new version restricts pop-ups to no longer appear.
In Chrome 72 for Android, you will see a tab history (long pressing the back button), a few changes to the Tab menu, and also some security improvements.